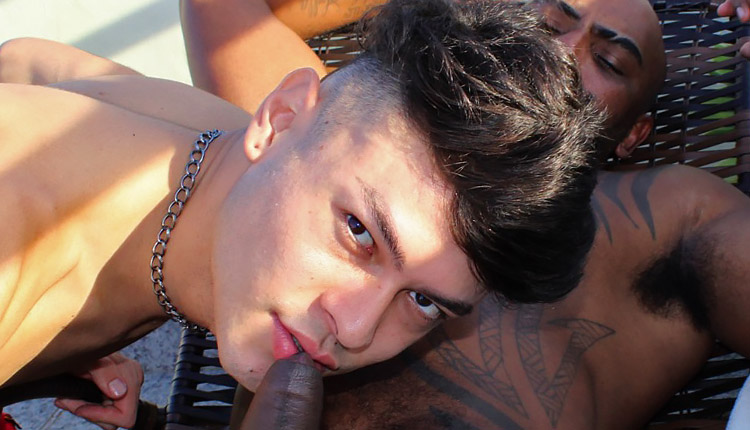 Hanry Onlyjapa screwed by Vitor Guedes
Vitor hammers Hanry in a 'Postcards from Brazil' episode from PeterFever.
Hanry Onlyjapa relaxes in an afternoon hot tub as Vitor Guedes stretches out in an adjacent lounge, tugging his tool. Hanry take Vitor's mahogany meat out and swallows it, then gets his ass eaten. They take it inside to Vitor's kitchen, where he pumps Hanry's hole full of all the cock it can take before Hanry kneels and Vitor milks a sticky splash into his gaping mouth.