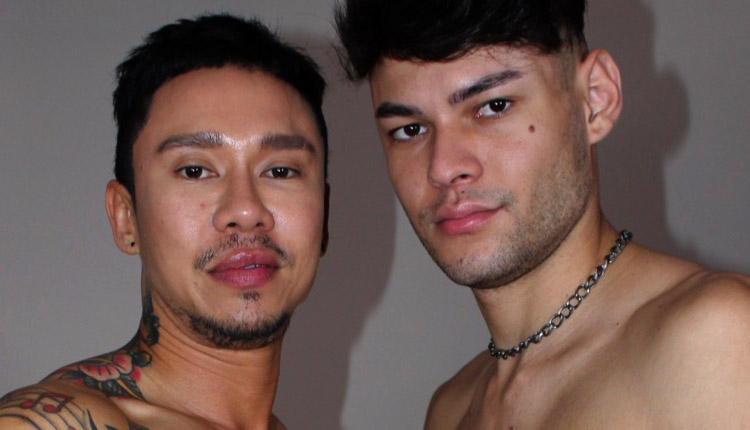 Hanry Onlyjapa tops Travis Yukarin
Hanry hammers Travis in a 'Postcards From Brasil' episode from PeterFever.
Travis Yukarin touches down in Rio with his lover Hanry Onlyjapa. He's excited to try the food and the beaches, but first he wants a taste of Hanry. Travis drops to his knees and takes Hanry's tool down his throat, then Hanry buries his face in Travis' smooth crack and slides his raw cock into Travis' spit-slicked hole. Travis climbs on top to ride Hanry, who then bends him over and rams in deep.