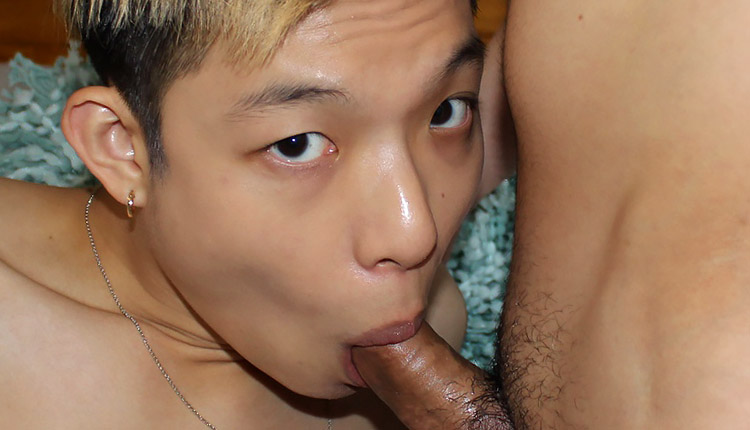 Hans Raw fucks Kai Cho
Hans humps Kai in a 'My Porn Crush' episode from PeterFever.
Kai Cho is alone in his room when Hans Raw pops in and offers to bring Matteo to their pool party. "I'll suck any porn star dick," says Kai, but he's not gonna have to wait that long, as Hans kneels next to his buddy for some juicy cocksucking. Then he bends Kai over, burrows his tongue into Kai's ass, and slides his knob in. Hans plows in balls-deep, then pulls out to drench Kai in a musky splatter.