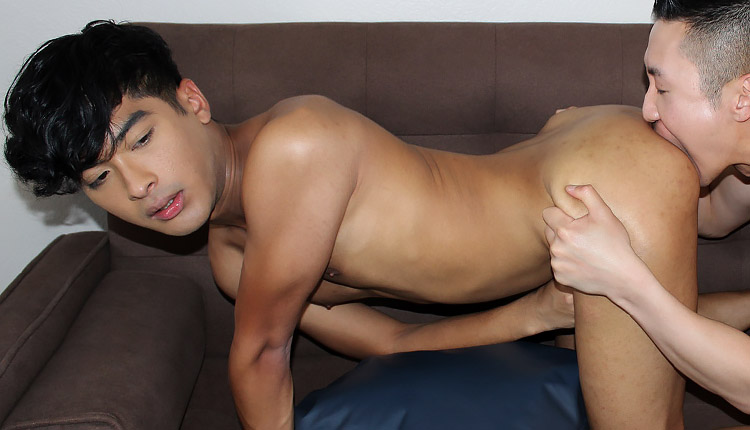 Hans Raw screws Matteo Gomez
Hans humps Matteo in part 3 of 'My Porn Crush' from PeterFever.
Hans Raw settles on the couch for a banana facial when Matteo Gomez strides in, asking about the bananas. Soon they're kissing, and Matteo delivers a juicy blowjob before he sprawls across Hans' lap with butt pointed up and ready. Hans slides his banana in, lets Matteo ride on it, then rolls Matteo onto his back and plows in for the splattering finish. For more Hans, see his PeterFever model page.