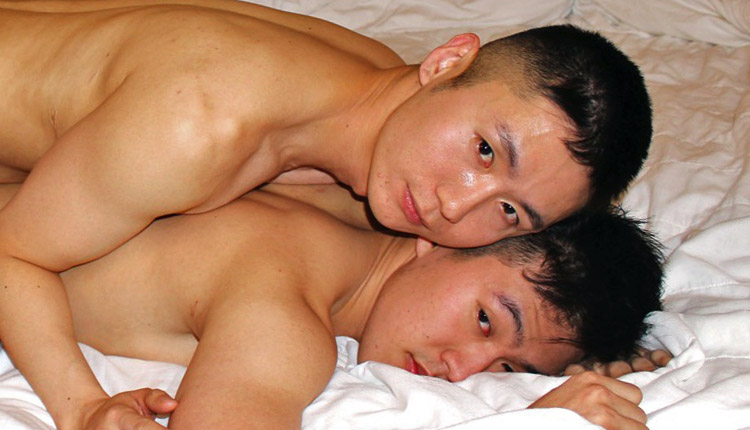 Hans Raw, Shen Kaito & Zario Travezz
Zario tops two in a 'Hotel In and Out' episode from PeterFever.
With Hans Raw beating his tool and Shen Kaito's eyebrows dripping fresh cum, Zario Travezz comes back in to catch that pretty sight. Shen and Hans take Zario's cock into their mouths, then Zario piles the Asian boys up and rims both asses. Shen gets fucked first, then Hans gets his hole crammed and rammed. Zario pulls out and covers Hans' face with a sticky splatter that Hans and Shen snowball from mouth to mouth.