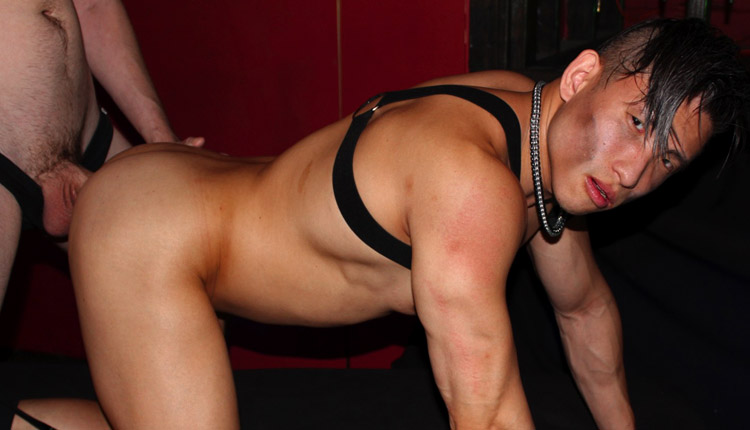 Jack Hunter hammers Jessie Lee
Jack tops Jessie in 'A Royal Pain In the Ass' from PeterFever.
In the third episode of 'Zombie Cum Suckers,' Jack Hunter strides into the throne room to jizz down the throat of the evil Zombie King (Jessie Lee). Jessie chows down on Jack's knob and Jack fucks deep into the King's throat, then plows the King's hole. Jessie gets all the cock he can handle and a big hot puddle of Jack's load across his chest.