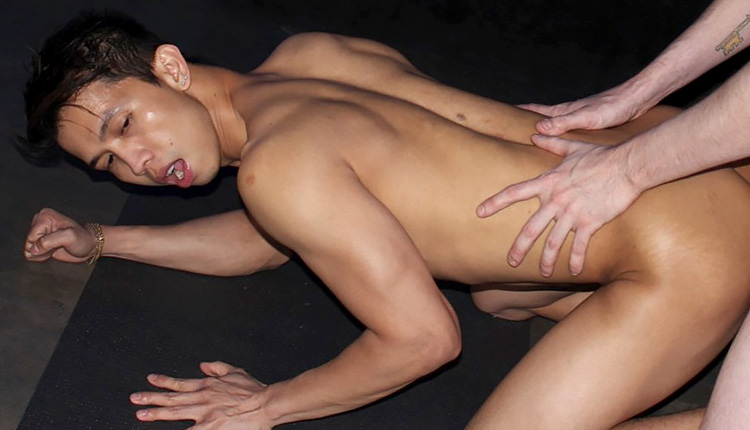 Jack Hunter humps Levy Foxx
Jack tops Levy in part 3 of 'Chakra Cum' from PeterFever.
Yoga master Levy Foxx is with new student Jack Hunter. Soon they are making out, Levy drops his drawers, and Jack gets a good taste of yoga master booty. A slick finger follows, then Jack pops his cock into Levy. Jack lies on the floor and gives his teacher a ride, then picks up Levy for a new yoga pose: 'the standing 69.' Finally, Jack plugs Levy's throat and milks out a load onto Levy's face.