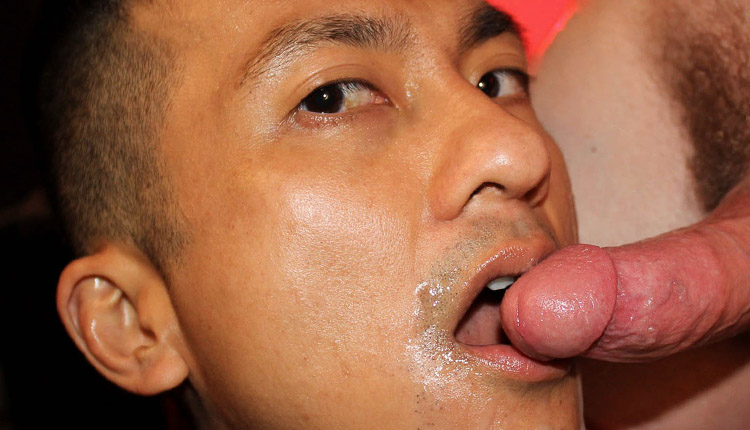 Jay Tee shags Zed Sheng
Jay tops Zed in a 'Tied Up Tuesday' episode from PeterFever.
Zed Sheng finds Jay Tee lashed to a pipe stand and starts groping him, tying a red bandana around his face as a blindfold. Zed drops to his knees and gets his mouth around Jay's tool, working it up to full glory. He stands and backs his ass onto it, taking every inch. Zen frees Jay's arms and the pale twink plows in, holding Zed by the knees to fuck that ass upside-down. Finally, Zed gets onto his knees as Jay milks a wad into his mouth. For more Zed, see his PeterFever model page.