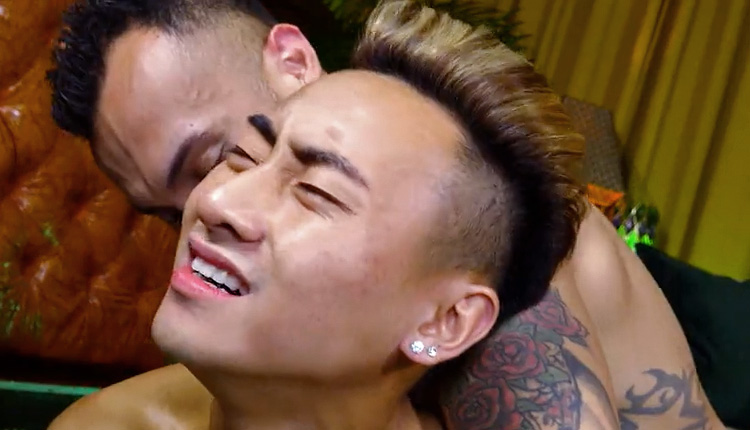 Jeremy Vuitton fucked by Matthew Grande
Matthew tops Jeremy in 'Another Hung Horndog' from PeterFever.
In part 2 of 'The Apartment,' the doorbell rings again and it's tatted Latino Matthew Grande (Trevor Stone) at the door. Jeremy Vuitton leads him in for the second fuck of the day. Matthew fucks his tool down the young Asian's throat, then Jeremy crouches on all fours and Matthew gets a taste of well-fucked Asian ass. Matthew slides his upturned stiffy into Jeremy, then lies down for Jeremy to ride his cock.