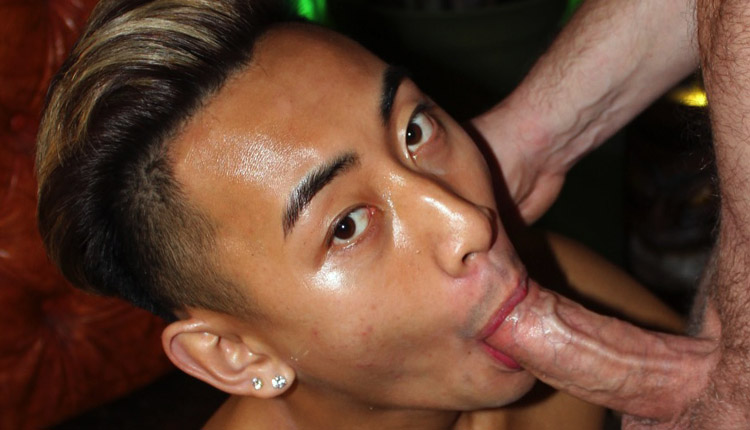 Jeremy Vuitton humped by Hans Berlin
Hans tops Jeremy in 'The Apartment' from PeterFever.
Asian bottom boy Jeremy Vuitton answers the door to find muscle daddy Hans Berlin, and invites him in. Before you know it, Jeremy's on his knees slurping Hans' thick cock, then he stretches out across the couch and spreads his legs wide. Jeremy bounces his booty on Hans, who then drills in from behind, shoots his wad into Jeremy and keeps fucking.