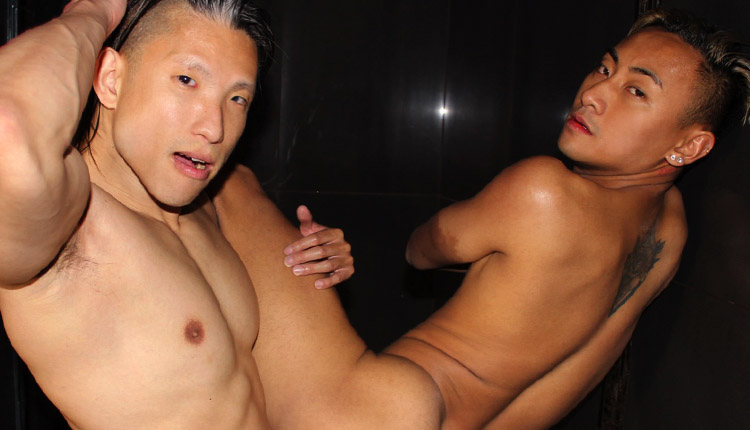 Jessie Lee bangs Jeremy Vuitton
Jessie tops Jeremy in part 2 of 'Sauna Nights' from PeterFever.
Jeremy Vuitton grabs strolls into the shower, only to be joined by muscleboy Jessie Lee. Jessie drops to his knees and nurses on Jeremy's stiff tool, then plows a finger into Jeremy's slick hole. Jessie thrusts in bareback as the sound of bodies slapping into each other echoes through the shower. The muscleboy squirts his sperm all over Jeremy's dripping booty and slams back in as Jeremy milks out a sticky splash.