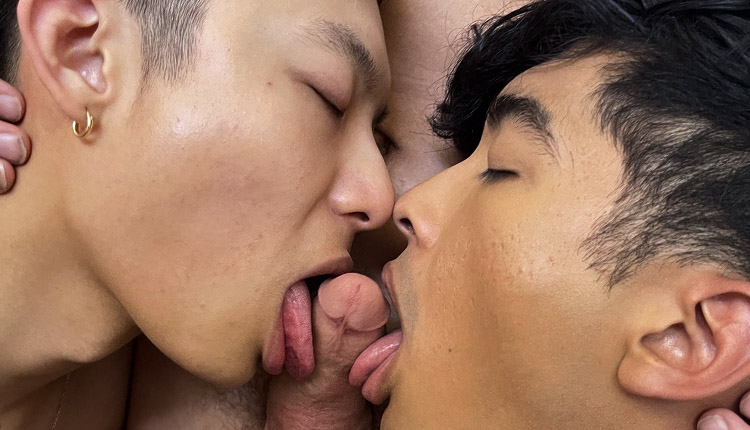 Kai Cho & Drake Von drill Matteo Gomez
Matteo takes two in the 'My Porn Crush' finale from PeterFever.
Caught post-coitus with Kai Cho, Drake Von offers to fuck boyfriend Matteo Gomez as well. All three get down to business as Matteo and Kai's mouths gang up on Drake's shlong. Matteo gets spit-roasted, with Kai ramming his ass until Drake takes his turn at that booty. Matteo gets all the dick he can handle, and milks out his load while Kai splatters his face with a slather of sperm.