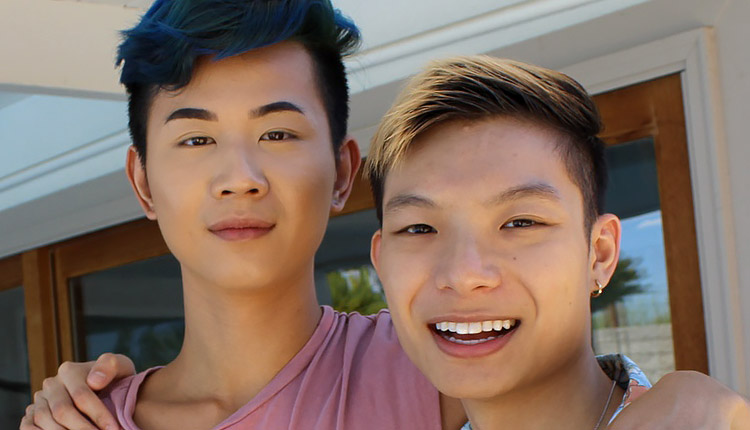 Kai Cho nails Nolan Knox
Kai tops Nolan in a 'Ride Me' scene from PeterFever.
Nolan Knox drives up next to Kai Cho to offer a ride, but Kai lives just across the street so it's a quick trip. Heading inside, Nolan's first to take a mouthful of Kai's tool. Kai buries his tongue in Nolan's butt, then thrusts his cock deep into the driver. Nolan climbs up and straddles Kai's skinny waist to get a deeper penetration until Kai pulls out to fire off a sticky load, with Nolan splattering his sperm at the same moment.