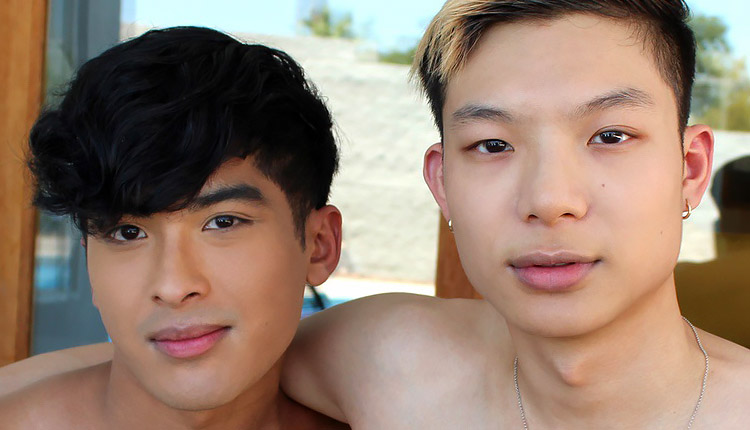 Kai Cho screws Matteo Gomez
Kai tops Matteo in a 'My Porn Crush' episode from PeterFever.
Kai Cho brings his porn star dreams to a pool party, where he's introduced to Matteo Gomez. Matteo dives a hand into Kai's swim jams and they're soon naked. Matteo stiffens Kai's dick with his mouth, then Kai tastes the twink's tan booty and rams his cock into it. By the time Kai pulls out, Matteo's already whipped up a tasty batch of crema. For more Kai, see his PeterFever model page.