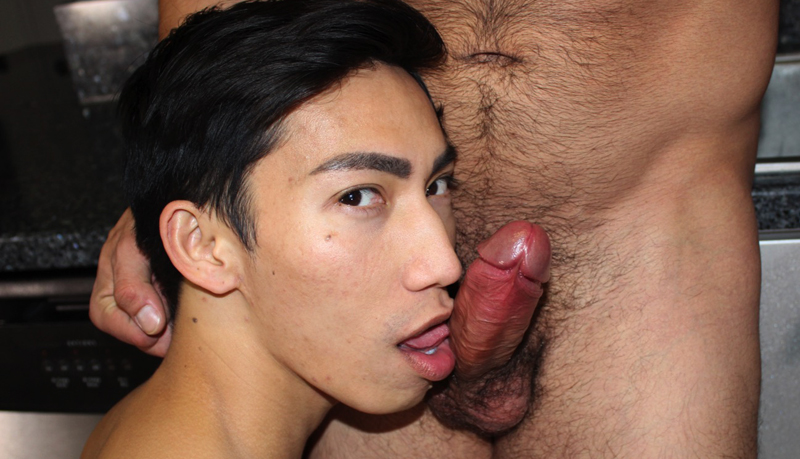 Leo Alexander drills David Ace
David gets dominated in 'Protein' from PeterFever.
Cute Asian David Ace and muscular Latin stud Leo Alexander start kissing and soon David's on his knees and taking Leo's cock deep down his throat. David offers up his ass, and Leo eats it before sticking his dick right in.
Click to get the animated GIF below