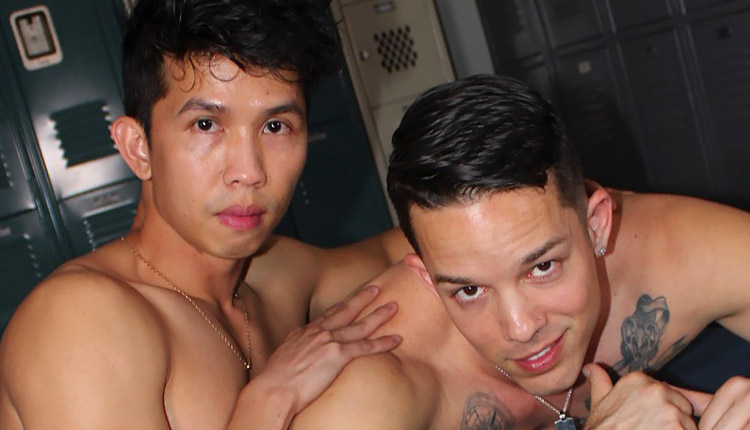 Levy Foxx nailed by Nic Sahara
Nic tops Levy in part 2 of 'Massage Exchange' from PeterFever.
Levy Foxx gives Nic Sahara a rubdown he won't soon forget, turning the client over and licking his nuts. Nic props up his stiffy as Levy grinds his ass back into it, then slides it in raw and slick. He bounces on the big hard piece like he's in a sexual playground, stroking his cock in time with each thrust. Finally, Levy steps off the table and bends over to give Nic free rein, and gives Nic a suck as he cums on his tight little abs.