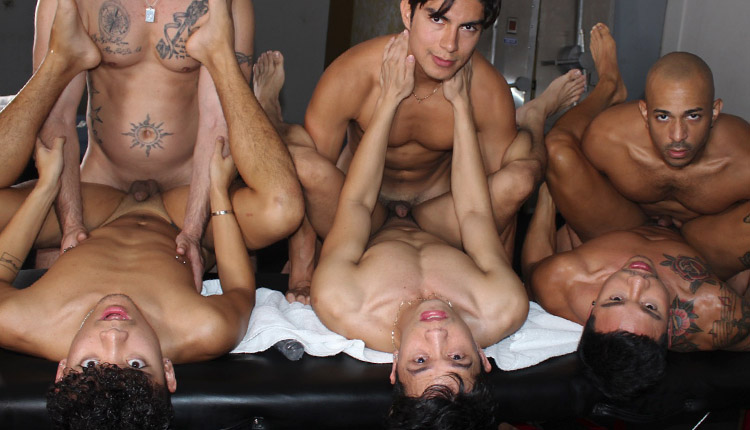 'Massage Exchange' orgy
Six boys bonk in 'Massage Exchange' part 4 from PeterFever.
All six of the masseurs mix and mingle, getting more sex-driven by the minute. Levy Foxx is on his knees taking Alfonso Osnaya's knob into his throat. Travis Yukarin is sucking Zario Travezz, and Nic Sahara is plowing Danny Ice's thirsty mouth. Cock sucking leads to ass licking and probing, and soon the six are paired off and thrusting into each others' eager holes.