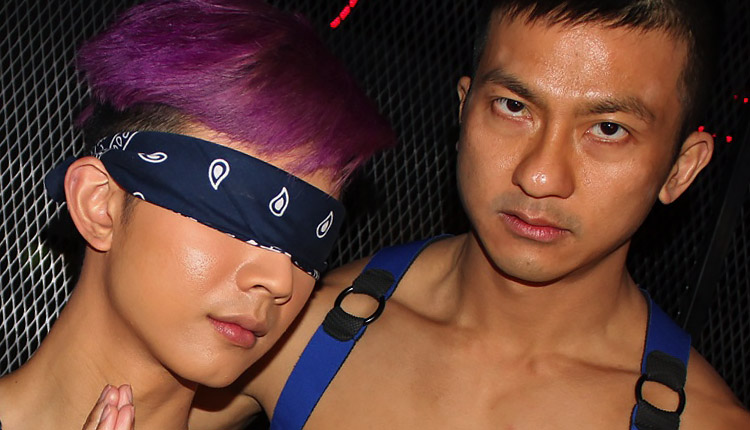 Nolan Knox nails Zed Sheng
Nolan tops Zen in a 'Tied Up Tuesday' episode from PeterFever.
Zed Sheng happens onto Nolan Knox and wraps a bandana around Nolan's face as blindfold. Next, he ties the young fucker's wrists together, pulls down Nolan's briefs and takes that stiff cock down his throat. Climbing up and straddling the twink, Zed grinds into that tool. Next, Zed ties Nolan's arms up and behind his neck, and Nolan plows his cock in deep and hard as Zed lies back with legs spread wide until Zed churns a creamy load out and Nolan milks one into Zed's face.