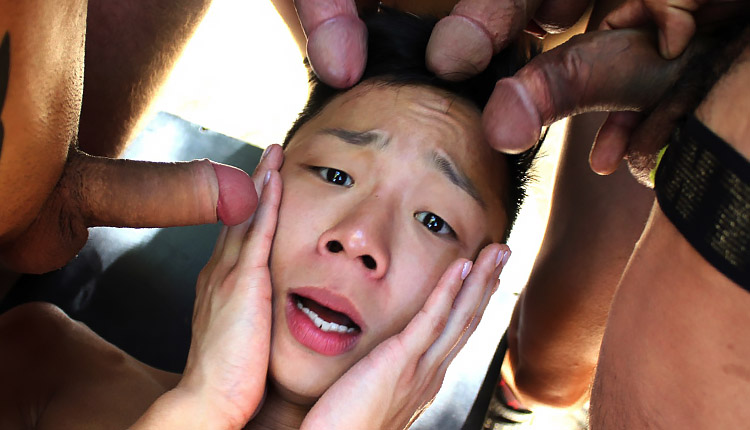 PeterFever's 'SexPig Game' part 5
Five boys go at it in 'Fuck this Game' from PeterFever.
Joined by a mysterious newcomer, the Front Man calls the games to order but Players 96 and 69 rush the stage, armed with dildos. They inspire the gang to get busy screwing their brains out in a bareback orgy. Down on the grass in the warm sun, five sexpigs – Dane Jaxson, Danny Ice, Nolan Knox, Rave Hardick and Trent Marx – stick hard cocks into warm mouths and twitching asses.