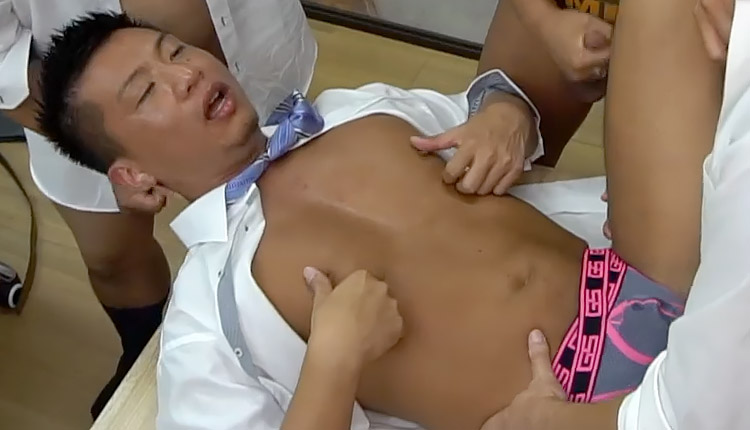 Rio, Gal & Rikiya screw Reach
Reach gets tag-topped in 'Asian Office Studs' from PeterFever.
Gal, Rio and Rikiya are sharing gossip about co-worker Reach getting gang-banged at a local bar, wondering if he'd be up for a similar scene with his office buddies. When Reach arrives, they put their plan into action. Rio pulls Reach closer and sucks face with him as Riki joins the fun. Soon Rikiya, Gal and Rio are taking turns plugging Reach's mouth and cock-hungry ass.