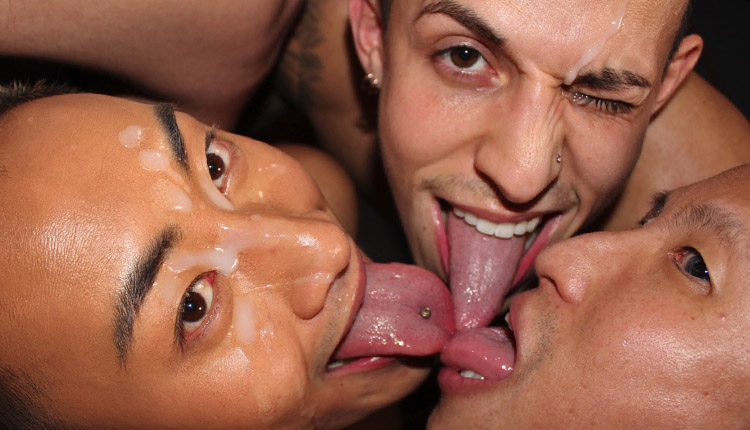 Sauna Nights orgy finale
Des and Zak top Jeremy and Jessie in part 6 of 'Sauna Nights' from PeterFever.
Jessie Lee, Jeremy Vuitton and Des Irez help Zak Bishop bring his bathhouse fantasy to cum-dripping life. Jessie and Jeremy start off as the hungry cocksuckers, then Jeremy gets his ass reamed out by Jessie's tongue while Des sucks Zak's tool. Zak and Des ram their cocks into the cock-starved Asian asses, then Des, Jeremy and Jessie lie back with legs spread for Zak to move down the line fucking each one.