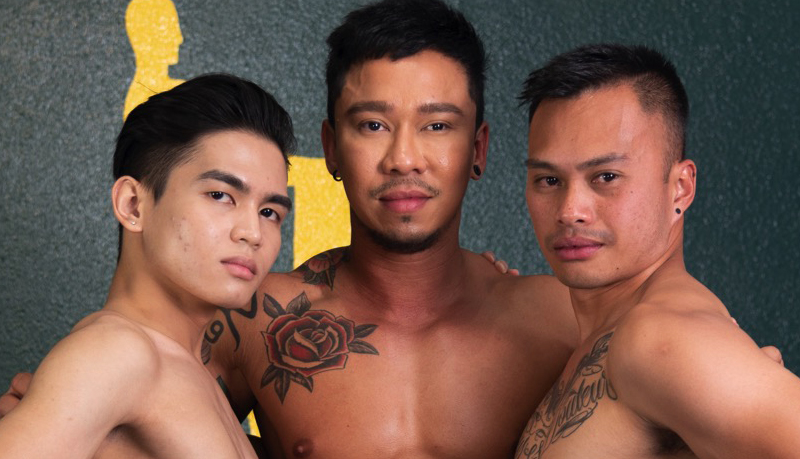 Travis, Hotaru & Gavin fuck around
Twink Gavin Winters highlights 'Threesome in the Gym' from PeterFever.
Travis Yukarin is the personal trainer assisting both Hotaru Merced and Gavin Winters in the gym. Travis bends the pair over, fingering and eating their eager asses. He pounds Gavin first, then sticks his dick in Hotaru and takes his dick back and forth between the two. Travis and Hotaru take turns fucking Gavin before a sandwich fuck with Hotaru in the middle.
Click to get the animated GIF below