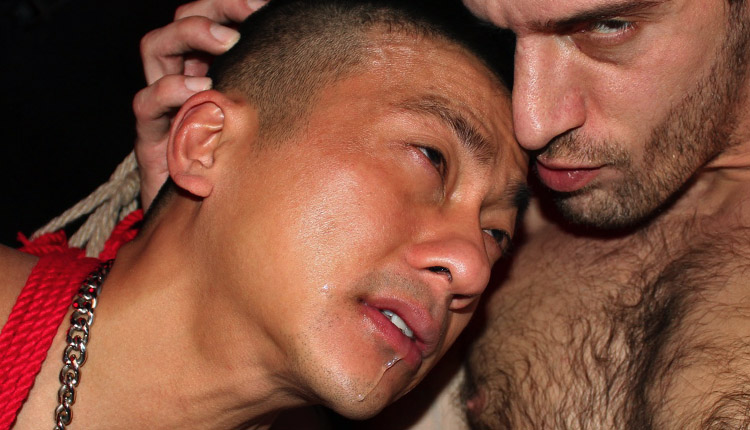 Ty Roderick shags Zed Sheng
Ty tops Zen in a 'Tied Up Tuesday' episode from PeterFever.
Ty Roderick walks in to see bound-up Zed Sheng and starts the fun. He guides Sheng's mouth to rim his hole, then Zed dives toward his crotch and sucks with gusto. Ty pushes Zed into a bent-over position and plows his cock in deep and rough. Ty holds his sweaty jock over Zed's nose, grinding in deeper and tighter until the horny kinksters are ready to blast. For more Zed, see his PeterFever model page.