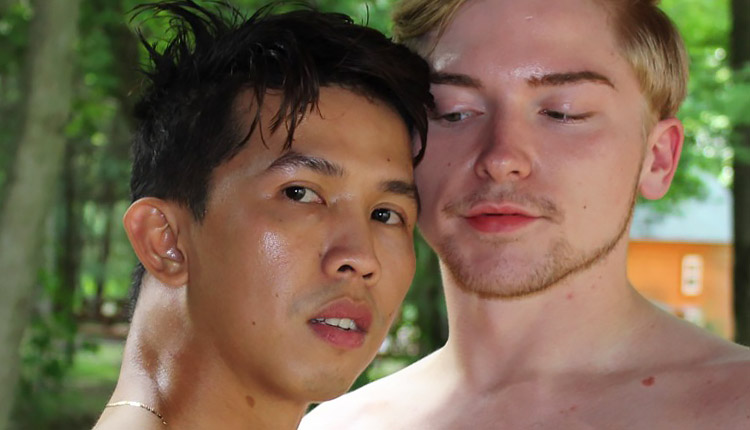 Zacc Andrews fucks Levy Foxx
Zacc tops Levy in a 'Camp Naughty Pines' episode from PeterFever.
Camp staff Levy Foxx takes Zacc Andrews to his private cabin and plies him with kisses. Zacc gives Levy a big slurp of his cock, then Levy bends over to get Zacc's juiciest rim job before he gets his hole reamed by the blond. Zacc wrestles the guide to the porch deck and spreads his legs wide for a deep screw until Levy shoots his wad and Zacc pulls out to add a sticky puddle of his own.