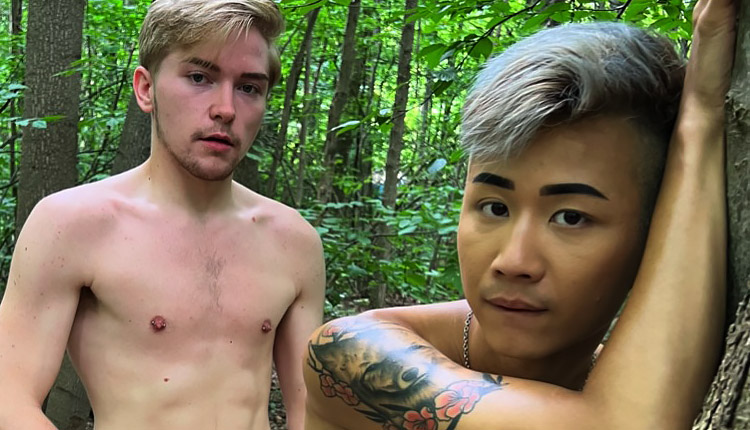 Zacc Andrews fucks Nolan Knox
Zacc nails Nolan in a 'Camp Crystal Cock' episode from PeterFever.
Nolan Knox is parading through the woods of Camp Crystal Cock when camp counselor Zacc Andrews plants a kiss on Nolan's lips. Nolan drops to his knees to suck Zacc, who then burrows his face into Nolan's hungry hole. Zacc points his cock toward Nolan's pucker and plows in. Nolan braces against a tree and takes a screwing, then stretches out on a picnic table as Zacc pounds in deep. Zacc pulls out to spray spunk on Nolan's little ass and Nolan jacks his load onto the table.