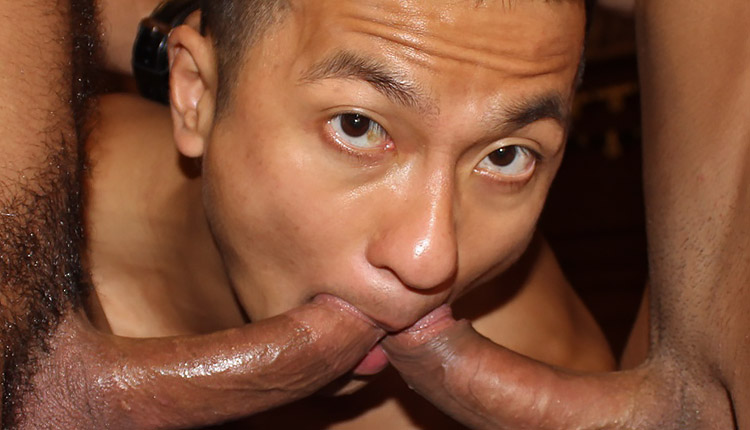 Zed Sheng, Alfonso Osnaya & Abraham Shehell
Zed's tag-topped in a 'Gaycation Mexico' episode from PeterFever.
Alfonso Osnaya brings Zed Sheng to his friend's club to play pool, and Zed notices the table has no holes. Abraham Shehell yanks down Zed's jeans and finds a much better hole, ready for playing. Abraham dives in for a taste while Zed takes a gulp of Alfonso's dick. Abraham slides his cock in and plows Zed before Alfonso gets a crack at that ass. For more Zed, see his PeterFever model page.