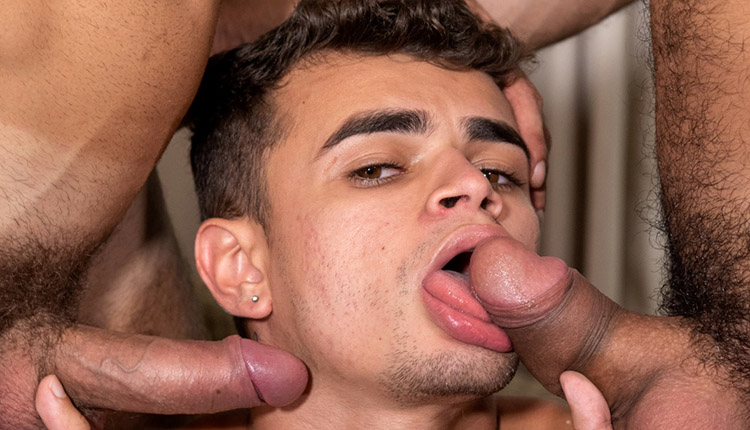 Davi Paixao with Arthur Mondelo & Rico Marlon
Davi gets tag-fucked in 'Brazil Menage' from Raw Hole.
The lucky bottom in this Brazilian trio is Davi Paixao, a fuck-hungry twink with curly brown hair. Arthur Mondelo, Rico Marlon and Davi start out kissing, then Davi goes to work sucking both dicks. After lubing that hole, Arthur plows on in and Davi's ass grinds back into every thrust. Then it's Rico's turn, and they trade off screwing the young guy.