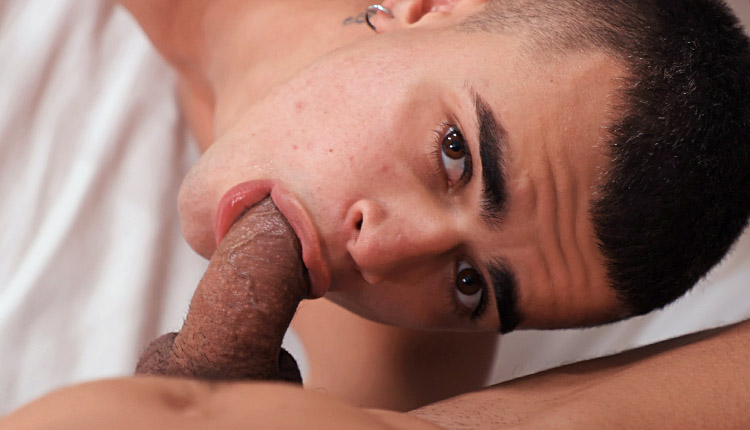 Lucas Mancinni & Davi Paixao flip
Davi and Mancinni both bottom in 'Bustin' Bare Booties' from RawHole.
Lucas Mancinni and Davi Paixao are aching to get into each others' asses and waste no time. Davi slides down to suck Lucas' big Brazilian cock, then he kneels behind Davi and slurps his hot little hole before plowing his dick into the twink. Davi rides the pole, but wants his own cock inside the handsome stud. Davi's raw tool slides into Lucas and the tough top flips into the role of insatiable bottom.