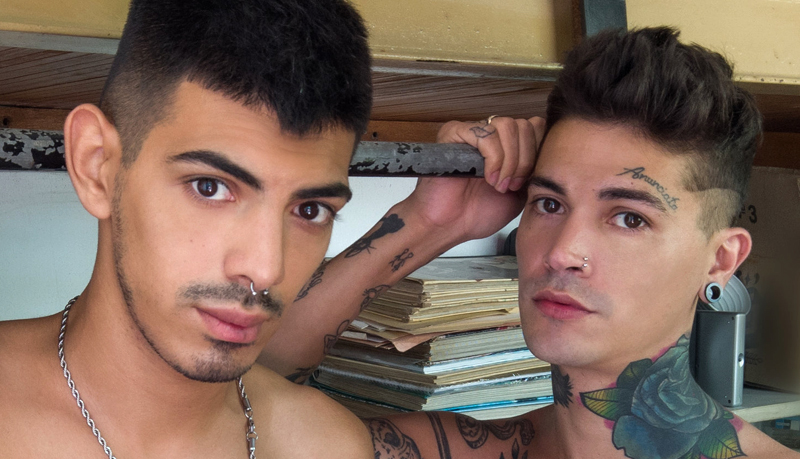 Dudes In Public 61 – Back Room
Kendro and Nano flip-fuck in a 'Dudes In Public' installment from Reality Dudes.
During the store's slow time, employees Kendro and Nano sneak into the back room to take a fuck break, stripping off their shirts and making out as they rub each other's cocks through their cutoff shorts. They take turns sucking before taking turns fucking.