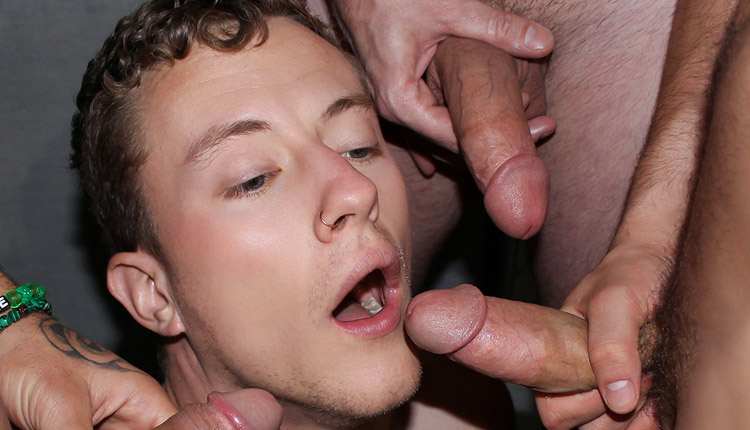 Aaron Allen gang-banged
Aaron's tag-topped in a Pig Bottoms episode from Say Uncle.
Aaron Allen's boss keeps calling him on the phone, but he just won't pick up because he's busy getting fucked by Jack Hunter, Jaxon Valor and Keith Foxxx. Aaron doesn't have time for lesser stuff like work, as he needs his daily dose of cocks and cum. For more Aaron, see his Say Uncle model page.