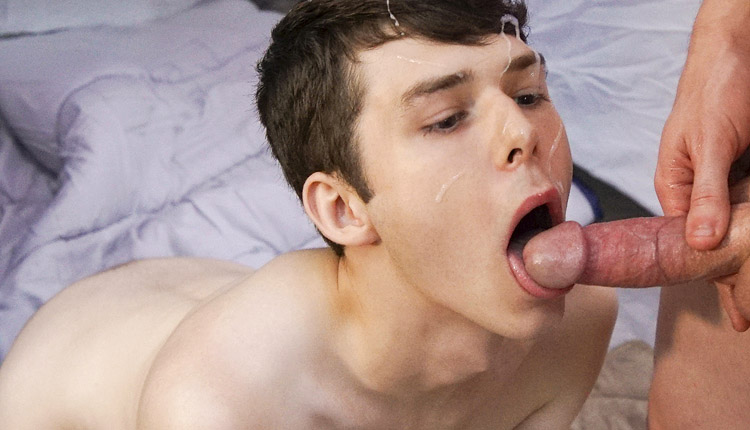 Aiden Asher drills Dakota Lovell
Aiden tops Dakota in a 'Boys At Camp' episode from Say Uncle.
Cute scout Dakota Lovell walks in on scoutmaster Aiden Asher and asks for help earning his 'wood working' badge. When Aiden goes over how to properly handle a knife, Dakota can't ignore the chemistry and kisses him, claiming that he can't help himself. Aiden is reluctant, but decides to give in and let Dakota take good care of him.