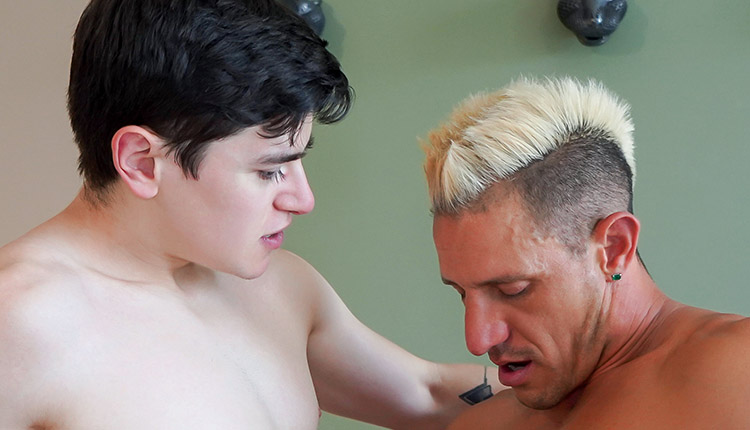 Alex Gonzalez topped by Jax Thirio
Jax screws Alex in a Butt Virgins episode from Say Uncle.
While visiting Mexico City, Jax Thirio receives a DM from Alex Gonzales and they start trading nudes and offer each other private camera shows. Alex reveals his intention to lose his virginity to Jax, who invites Alex to his hotel. Alex is down for a first time that includes intense ass-pounding and a lot of cum over his sweet, young body. For more Alex, see his Say Uncle model page.