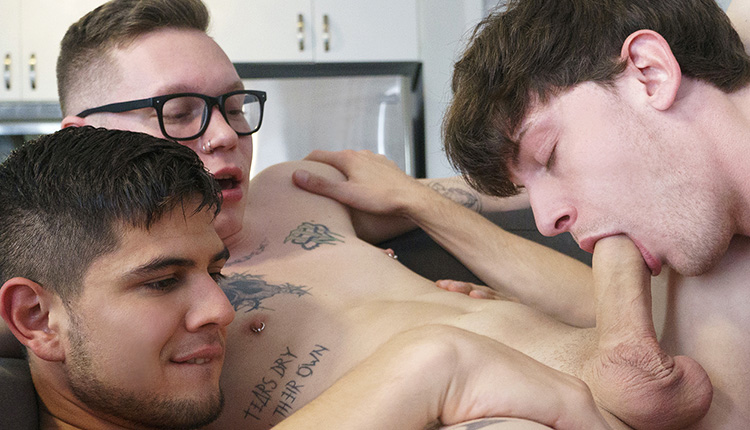 Alex Montenegro & Edward Terrant top Marco Bianchi
Marco's tag-topped in a hardcore threesome from Say Uncle.
Innocent boys Alex Montenegro, Marco Bianchi and Edward Terrant are assigned a boring old movie to watch for class. When an unexpectedly explicit scene pops up, the boys recreate it on each other, diving into a raw anal threesome that leaves them all dripping in sperm.