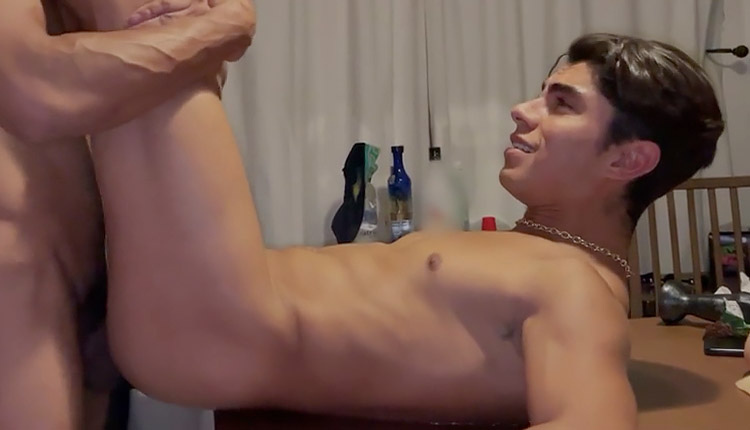 Alfonso Osnaya & Jordan Lake get gang-banged
Jordan and Alfonso bottom in 'Concept: Gangbang' from Say Uncle.
What could be more exciting than a room full of hot studs and twinks, all looking to fuck and get fucked? This fun gangbang scene starts with a night at the clubs. Alfonso Osnaya, Dustin Schroeder, Johnny Ford, Jordan Lake and Zario Travezz all head back to the house after sweating on the dance floor, and can't wait to get ahold of each other.