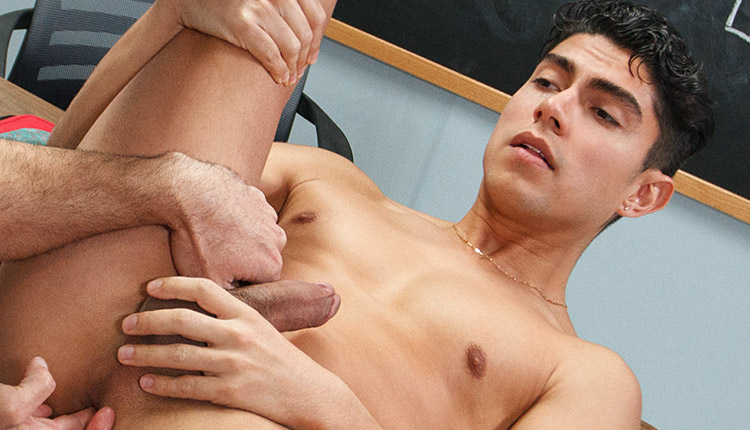 Alfonso Osnaya screwed by Lawson James
Lawson tops Alfonso in a Bully Him episode from Say Uncle.
When Alfonso Osnaya pleads with coach Lawson James to get on the team, the coach doesn't think he has what it takes. Alfonso says he'll do anything, and that's how coach James ends up bending him over his desk to have access to his hungry hole.