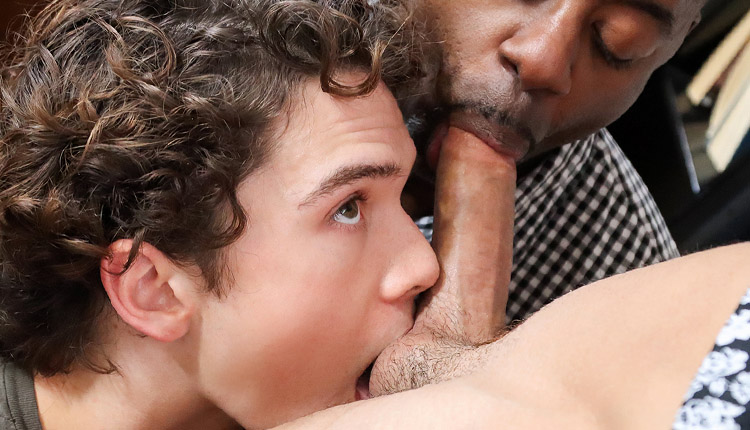 Amone Bane, Sam Ledger & Aaron Trainer
Sam's tag-topped in 'Best Experiment Ever' from Say Uncle.
Amone Bane and Sam Ledger are two biology students, and Amone has the hots for Professor Aaron Trainer. Sam teaches Amone how to seduce the professor, which leads to Amone fucking Sam in the classroom. The next day, all three have an intense threesome.