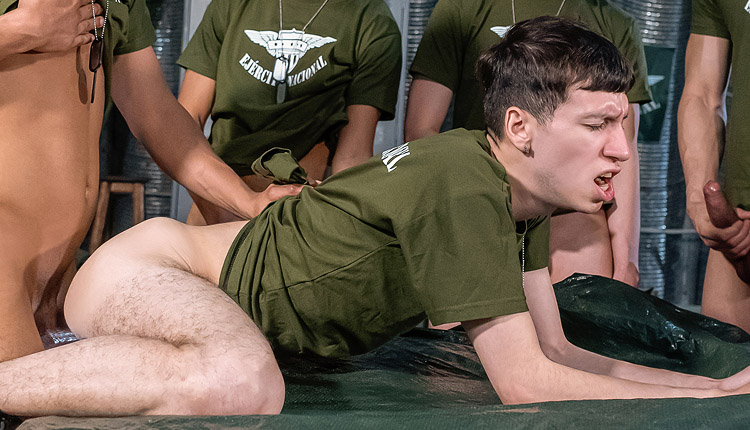 Antu Burghos gang-banged
Antu's ass gets a workout in a Military Dick episode from Say Uncle.
Latino soldiers Cesar Rose, Claude Laurent, Faisul Bittar, Giorgio Angelo, Viktor Muller and Vincent Landi line up for their sergeant, and soldier Antu Burghos joins them, clearly late to the formation. The sergeant calls him out and decides to give him one hell of a punishment: Antu must suck all the dicks in his troupe before letting them go crazy in his asshole.