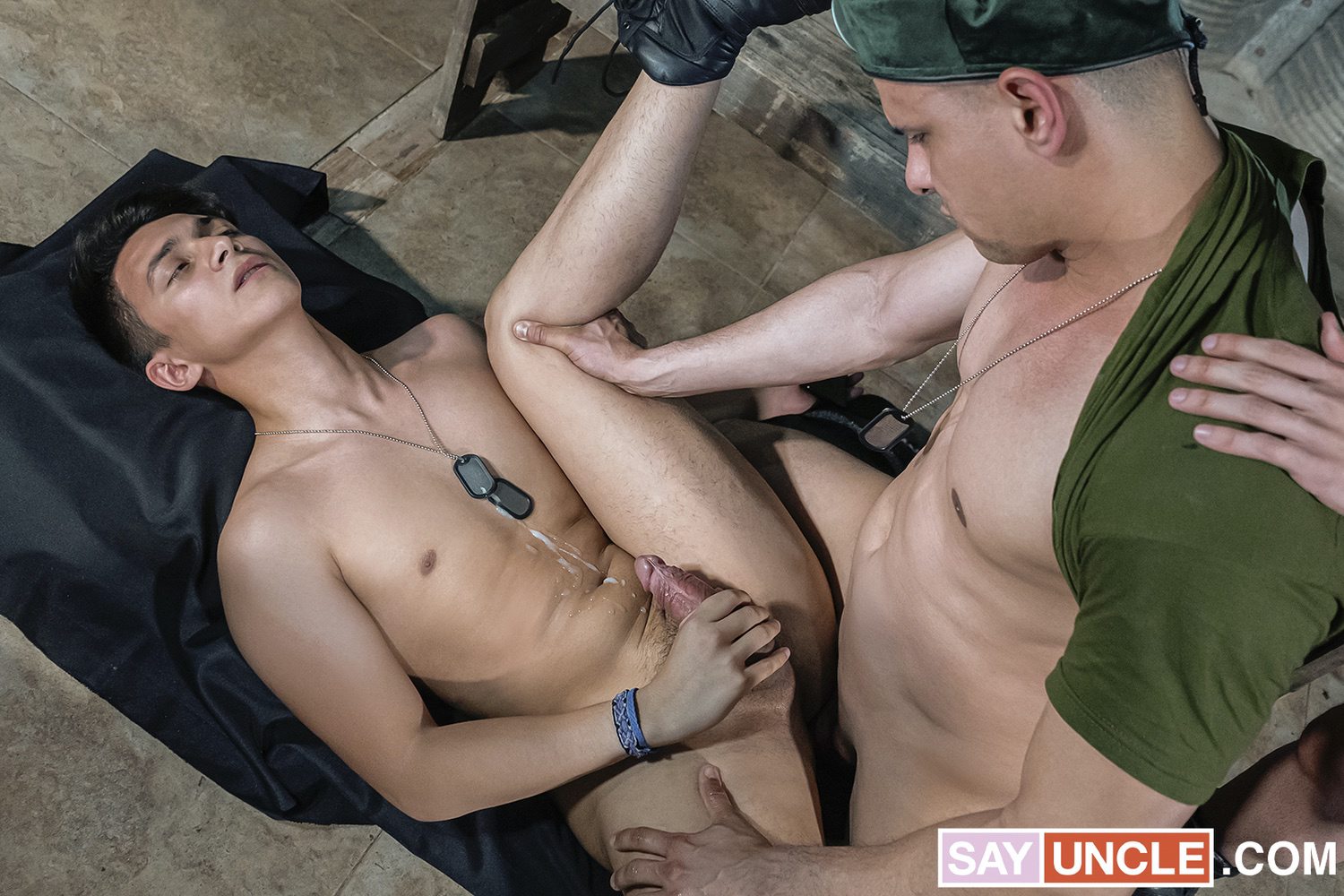 Antu Burghos & Vincent Landi with Faisul Bittar
Faisul tops two twinks in a Military Dick episode from Say Uncle.
Sergeant Faisul Bittar catches young soldiers Antu Burghos and Vincent Landi getting naughty behind some bushes, and says he's going to report them. When the boys ask if there is any way he could keep quiet about what he saw, Faisul agrees but only if they let him fuck them.