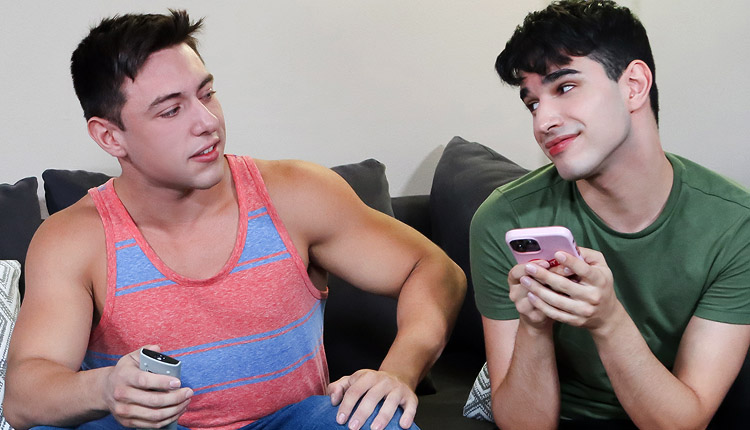 Archie Paige screws Rob Quin
Rob's topped twice in 'Sports Are for Men' from Say Uncle.
Archie Paige plays the straight(ish) football hunk who invites his friends over to watch a game. The only one to show up is Rob Quin, a seductive twink who has a thing for guys like Archie. Rob keeps flirting with him until Archie lets his friend suck his cock, opening the door to a series of unexpected and horny events.