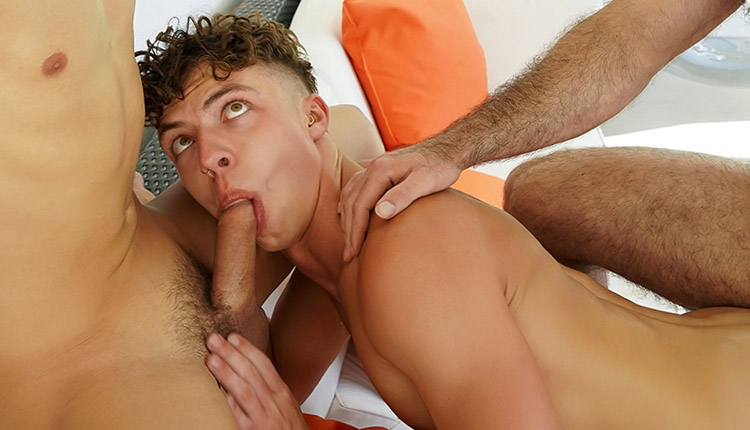 Benvi & Jack Valor with Jake & Jax
Jack and Benvi bottom in a 'Twink Trade' episode from Say Uncle.
Benvi is excited to see Jack Valor again, and they want to do a little more than catch up. Meanwhile, Jake Nicola and Jax Thirio chat about their stepsons until discovering that Benvi and Jack are not that innocent anymore. Instead of getting mad, they join the boys in a hot foursome to make the most of this reunion.