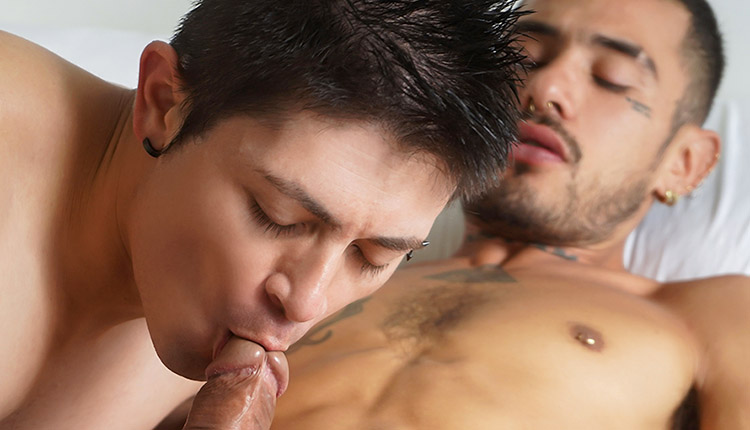 Cain Gomez, James & Alberto Chimal
Alberto tops two in 'A Much-Needed Time Off' from Say Uncle.
Alberto Chimal and James VIP are a couple who have been on a rough patch lately, but they have a big holiday coming and will get to have all the sex they miss. Still, Alberto is a horny guy and needs to get off once in a while. Lucky for him, they recently rented a room for the extra cash to Cain Gomez, a hot Colombian who is more than happy to fuck Alberto while James is not around.