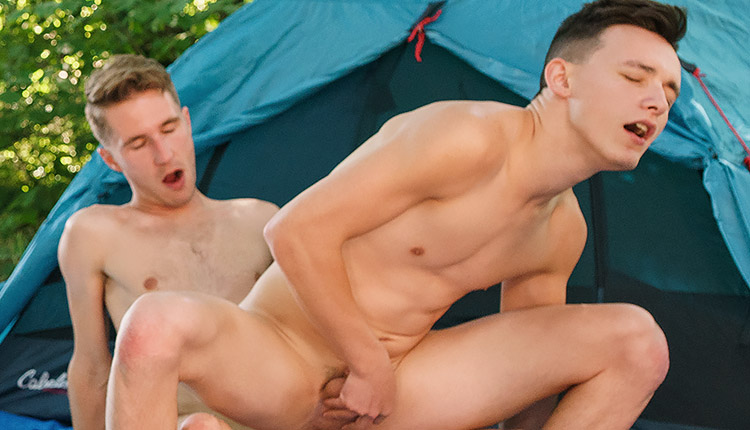 Colton McKeon fucks Jakeb Wilde
Colton tops Jakeb in a Boys At Camp episode from Say Uncle.
Leader Colton McKeon welcomes new camp member Jakeb Wilde. Jakeb is nervous about being a gay camper in an all-boys camp, but Colton reassures him that it's just fine. The two get comfortable with each other very quickly, and soon Jakeb is feeling good about his stay. For more Jakeb, see his Say Uncle model page.