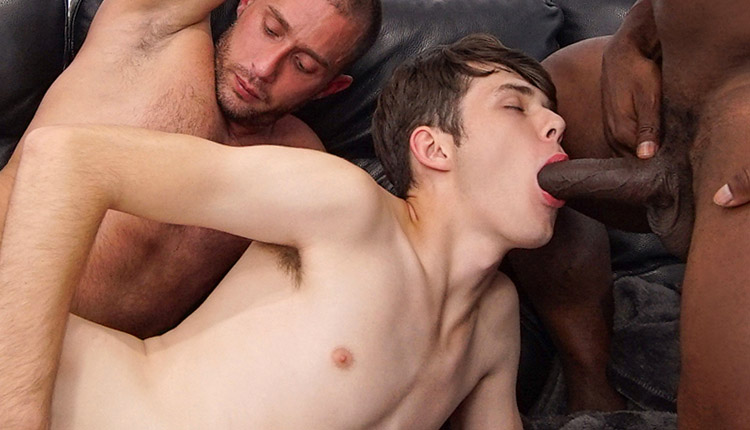 Dakota Lovell drilled by Aaron & Armando
Dakota's double-dicked in 'We'll Make An Exception' from Say Uncle.
When Dakota Lovell gets off school he meets with his stepcousin Armando de Armas, who's hanging out with his friend Aaron Trainer. Aaron asks Dakota if he can also have full access to his body, but Dakota says he's supposed to save himself only for Armando. Armando says they can make an exception for Aaron and the two proceed to undress Dakota and engage in a hot threesome.