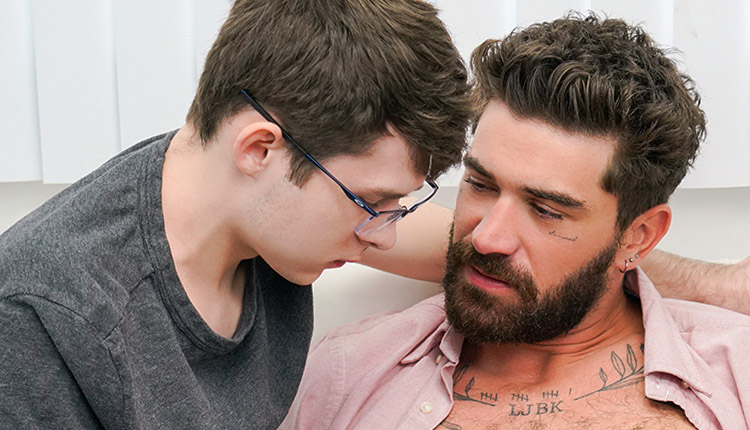 Dakota Lovell drilled by Chris Damned
Chris tops Dakota in a Therapy Dick episode from Say Uncle.
Dakota Lovell has been fantasizing about his therapist, Chris Damned. When Dakota admits his attraction, the reaction is much better than he anticipated: Chris suggests an unorthodox approach to curbing Dakota's fantasies, and it's the exact solution Dakota had hoped for. For more Dakota, see his Say Uncle model page.