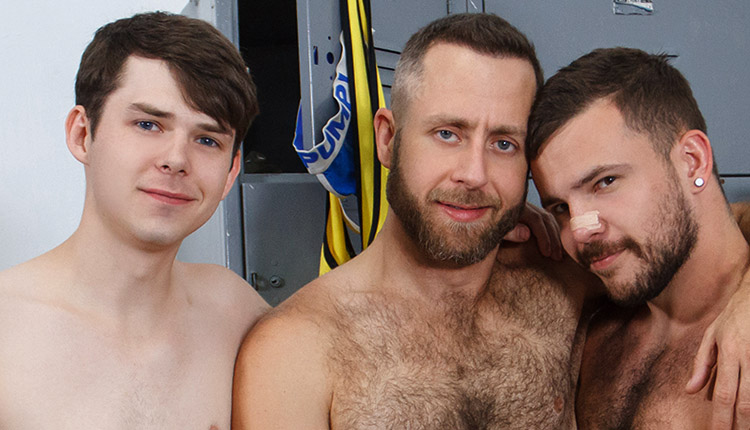 Dakota Lovell, Joel Someone & Eric Fuller
Dakota tops Eric in a Varsity Grip episode from Say Uncle.
Coach Joel Someone is proud of Dakota Lovell's progress, and calls Eric Fuller so the two can improve together. Eric keeps using illegal holds, so Joel helps him work through his frustration and tries a couple of positions with the boys, grabbing their butts to entice them. A hot threesome unveils as Dakota and Joel tag-team to fuck Eric. For more Dakota, see his Say Uncle model page.