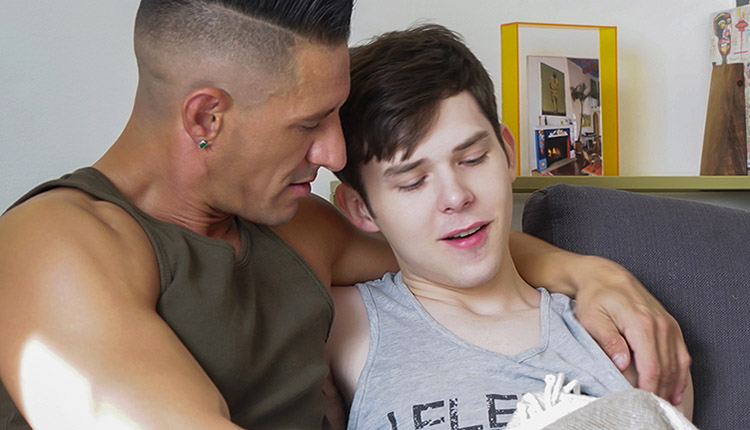 Dakota Lovell & Nick Floyd with Derek & Jax
Dakota and Nick star in a 'Twink Trade' episode from Say Uncle.
Jax doesn't waste time and puts the moves on Dakota Lovell right away. When Derek notices, he helps Nick Floyd get comfy, and soon everyone is fucking on the couch. The stepsons can't believe their luck and love every second of their steamy session.