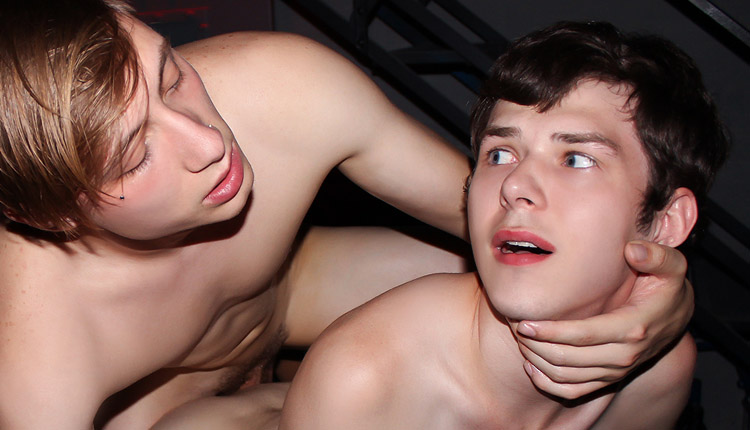 Dakota Lovell's gang-banged
Dakota takes three in a Pig Bottoms episode from Say Uncle.
Dakota Lovell is anxious to join the Pig Bottoms, but he's a bit insecure, so he starts off by watching Cole Church, Axel Drago, and Inconspicuous fuck from the corner until they invite him to join. Dakota experiences one of the best ass-poundings of his life as three tops take control of his butthole and do with it whatever they please. For more Dakota, see his Say Uncle model page.