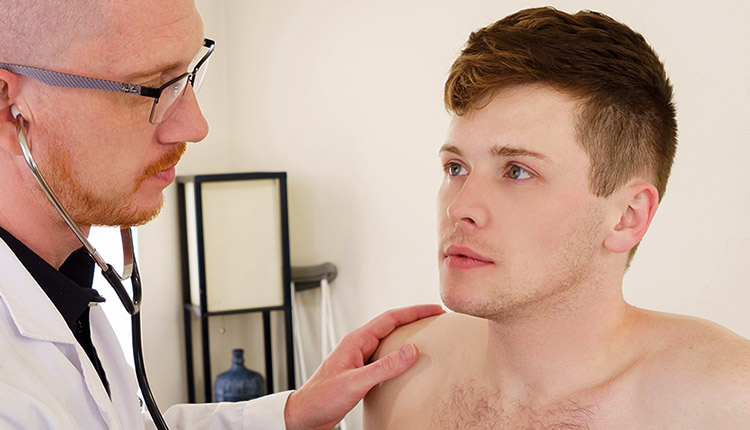 Damian Rose drilled by Brody Kayman
Brody tops Damian in a Doctor Tapes episode from Say Uncle.
Damian Rose goes to Doctor Brody Kayman because the boy is getting too many erections, and he heard about a prostate massage that might help. Brody puts some pressure on the boy's rectum, noticing his patient's pleasure, then tries the same stimulation while swallowing Damian's cock as the treatment turns into a horny fuck session. For more Damian, see his Say Uncle model page.