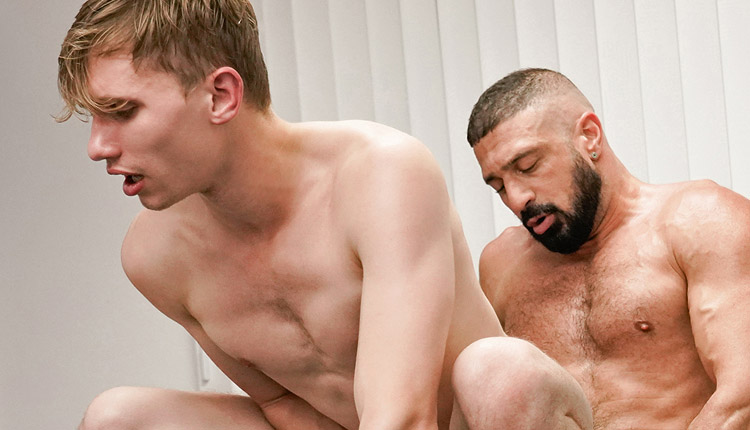 Darron Bluu boned by Marco
Marco drills Darron in a 'Doctor Tapes' episode from Say Uncle.
Young Darron Bluu visits his doctor, Marco Napoli, who wants to do a thorough examination before Darron heads off for school. Marco also wants to make sure Darron is sexually healthy, so he runs a few physical tests. With a clean bill of health, Dr. Napoli sends Darron on his way. For more Darron, see his Say Uncle model page.