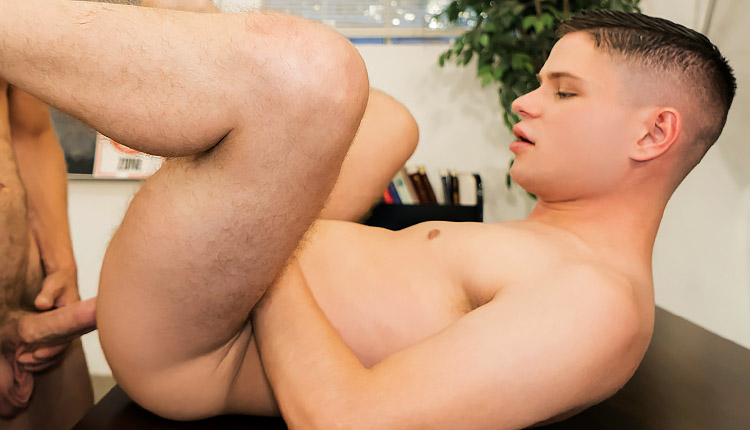 Dylan Hayes screwed by Ethan Sinns
Ethan drills Dylan in a Bully Him episode from Say Uncle.
It's detention time for Dylan Hayes. Professor Ethan Sinns explains to the boy he needs to learn to control his boners in class, but Dylan has a different idea. With an empty classroom and no one to interrupt, Dylan swallows the teacher's cock, then gets fucked over a desk. For more Dylan, see his Say Uncle model page.